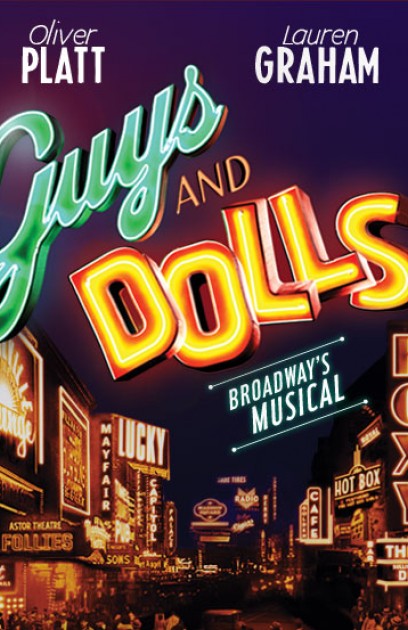 Theatre:
Nederlander
(February 05, 2009 - June 14, 2009 )
Preview: February 5, 2009
Open: March 1, 2009
Close: June 14, 2009
Running Time: 2hrs 35mins
A fable about what happens to gambling men and the women who long to tame them. Set in the colorful world of New York City in the mid 20th century, the romantic and funny "Guys And Dolls" is populated with gangsters and gamblers, missionary dolls and scantily clad showgirls.
For The Record:
"Guys and Dolls" originally opened on B'way on Nov 24, 1950 at the 46th Street (Richard Rodgers) under the auspices of Feuer & Martin. George S Kaufman was the director, and Michael Kidd the choreographer. The most recent revival opened on Apr 14, 1992. Jerry Zaks directed, and Christopher Chadman choreographed, a cast which included Nathan Lane (Nathan Detroit), Peter Gallagher (Sky Masterson), Faith Prince (Adelaide) & Josie de Guzman (Sarah Brown).
Total Gross: $10,220,561
Average Weekly Gross: $537,924
Total Attendance: 152,117
Average Weekly Attendance: 84%