Gary: A Sequel to Titus Andronicus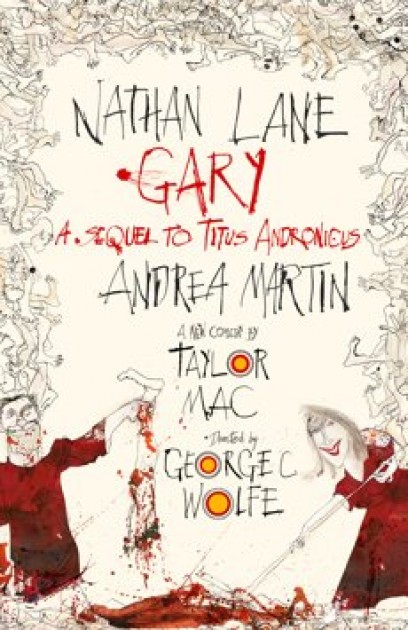 Theatre:
Booth
(March 11, 2019 - June 16, 2019 )
Rehearsal: January 28, 2019
Preview: March 11, 2019
Open: April 21, 2019
Close: June 16, 2019
Play - World Premiere
Running Time: 1hr 35mins
In "Gary," Taylor Mac's singular world view intersects with Shakespeare's first tragedy, "Titus Andronicus." Set during the fall of the Roman Empire, the years of bloody battles are over. The civil war has ended. The country has been stolen by madmen, and there are casualties everywhere. And two very lowly servants – Lane and Martin – are charged with cleaning up the bodies. It's only 400 B.C. – but it feels like the end of the world.
For The Record:
Andrea Martin exited the production during rehearsals due to an injury, she was replaced by Ms Nielsen who was originally slated to play "Carol."
Total Gross: $4,503,831
Average Weekly Gross: $321,702
Total Attendance: 76,853
Average Weekly Attendance: 91%