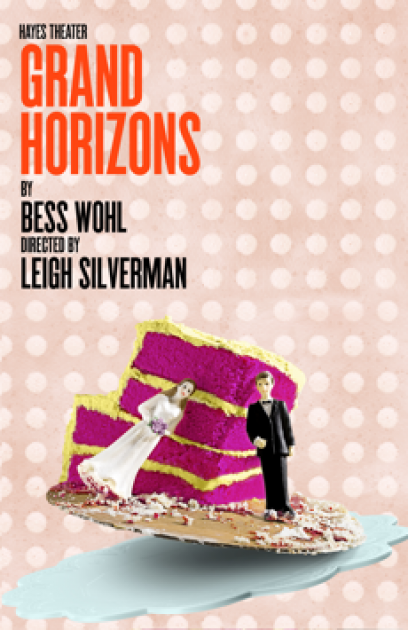 Theatre:
Helen Hayes
(December 20, 2019 - March 01, 2020 )
Rehearsal: November 25, 2019
Preview: December 23, 2019
Open: January 23, 2020
Close: March 1, 2020
Play - New York Premiere
Running Time: 2hrs 15mins
Bill and Nancy have spent fifty full years as husband and wife. They practically breathe in unison, and can anticipate each other's every sigh, snore and sneeze. But just as they settle comfortably into their new home in Grand Horizons, the unthinkable happens: Nancy suddenly wants out. As their two adult sons struggle to cope with the shocking news, they are forced to question everything they assumed about the people they thought they knew best. Co-comissioned by Williamstown Theatre Festival and Second Stage.
For The Record:
"Grand Horizons" had its World Premiere in July 2019 at Williamstown Theatre Festival.
Total Gross: $2,259,618
Average Weekly Gross: $225,962
Total Attendance: 38,572
Average Weekly Attendance: 83%