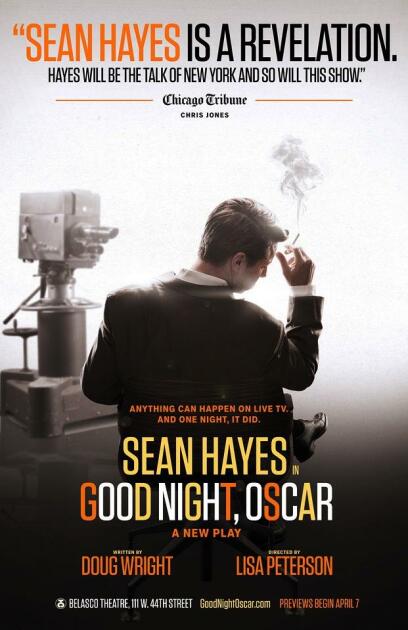 Theatre:
Belasco
(April 07, 2023 - August 27, 2023 )
Rehearsal: March 13, 2023
Preview: April 7, 2023
Open: April 24, 2023
Close: August 27, 2023
Play - Broadway Premiere
Running Time: 1hr 40mins
It's 1958, and Jack Paar hosts the hottest late-night talk-show on television. His favorite guest? Oscar Levant. Famous for his many epigrams, Oscar has a favorite: "There's a fine line between genius and insanity; I have erased this line." Oscar will prove just that when he gets a four-hour pass from the mental ward to appear live on national TV.
For The Record:
"Goodnight, Oscar" played its World Premiere at The Goodman in Chicago in March 2022.
Total Gross: $15,498,842
Average Weekly Gross: $738,040
Total Attendance: 115,204
Average Weekly Attendance: 79%