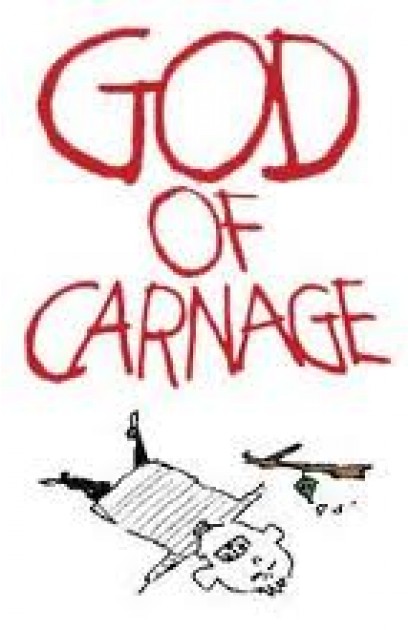 Theatre:
Bernard Jacobs
(February 28, 2009 - June 06, 2010 )
Preview: February 28, 2009
Open: March 22, 2009
Close: June 6, 2010
Play - American Premiere
Running Time: 1hr 30mins
What happens when two sets of parents meet up to deal with the unruly behaviour of their children? A calm and rational debate between grown-ups about the need to teach kids how to behave properly? Or a night of name-calling, tantrums and tears before bedtime? Boys will be boys, but the adults are usually worse – much worse.
For The Record:
"God of Carnage" ("Le Dieu du Carnage") had its World Premiere in Dec 2006 at the Schauspielhaus in Zurich. A production of "God of Carnage" played the West End from Mar 2008 thru June 2008. Matthew Warchus ("Art") directed a cast which included Ralph Fiennes, Tamsin Greig, Janet McTeer & Ken Stott. The production received the Olivier Award for Best New Comedy.
Total Gross: $37,345,584
Average Weekly Gross: $612,223
Total Attendance: 414,191
Average Weekly Attendance: 81%