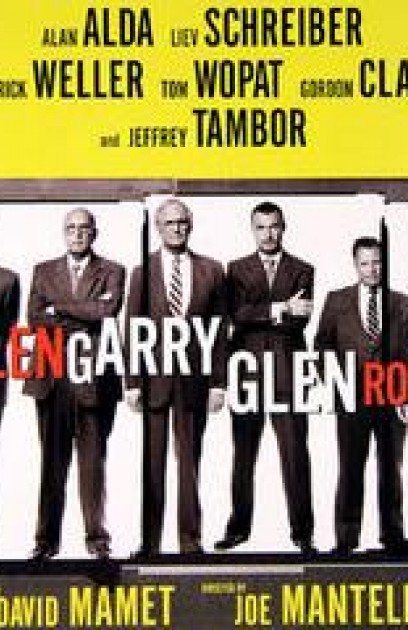 Theatre:
Royale
(April 08, 2005 - August 28, 2005 )
Preview: April 8, 2005
Open: May 1, 2005
Close: August 28, 2005
Running Time: 1hr 45mins
The stakes are high at a fly by night Chicago real estate office: 1st prize- a new Cadillac, 2nd prize- a set of steak knives, 3rd prize- you're fired! "Glengarry..." slices to the core of the American dream and exposes the depths people will go to stay on top of the game.
For The Record:
"Glengarry..." opened at the John Golden on Mar 25, 1984 under the auspices of Elliott Martin, Arnold Bernhard, The Shubert Organization & The Goodman Theatre. Gregory Mosher directed a cast which included Robert Prosky, J T Walsh, Mike Nussbaum, Joe Mantegna, James Tolkan & Lane Smith.
Total Gross: $8,532,405
Average Weekly Gross: $406,305
Total Attendance: 135,411
Average Weekly Attendance: 77%
Cast
| | | |
| --- | --- | --- |
| Alan Alda | Shelly Levene | 04/08/2005 - 08/28/2005 |
| | | |
| --- | --- | --- |
| Tom Wopat | James Lingk | 04/08/2005 - 08/28/2005 |