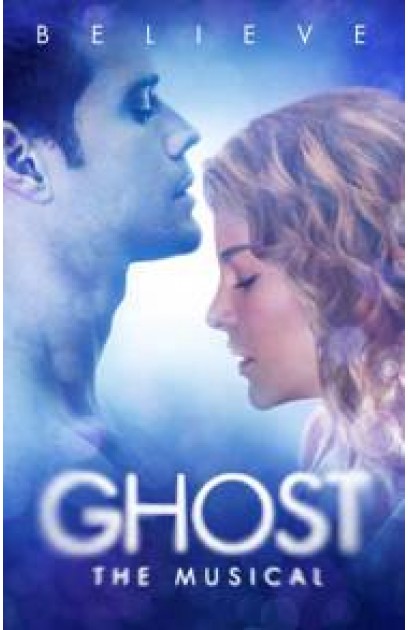 Theatre:
Lunt-Fontanne
(March 15, 2012 - August 18, 2012 )
Rehearsal: January 16, 2012
Preview: March 15, 2012
Open: April 23, 2012
Close: August 18, 2012
Musical - American Premiere
Running Time: 2hrs 30mins
Walking back to their apartment one night, Sam and Molly are mugged, leaving Sam murdered on a dark street. Sam is trapped as a ghost between this world and the next and unable to leave Molly who he learns is in grave danger. With the help of a phony storefront psychic, Oda Mae Brown, Sam tries to communicate with Molly in the hope of saving and protecting her.
For The Record:
The 1990 film starred Patrick Swayze, Demi Moore, Tony Goldwyn and Whoopi Goldberg and was directed by Jerry Zucker. Bruce Joel Rubin's script won an Academy Award for Best Original Screenplay. The musical opened in the West End (Piccadilly) on July 19, 2011.
Total Gross: $13,339,472
Average Weekly Gross: $579,977
Total Attendance: 186,851
Average Weekly Attendance: 72%