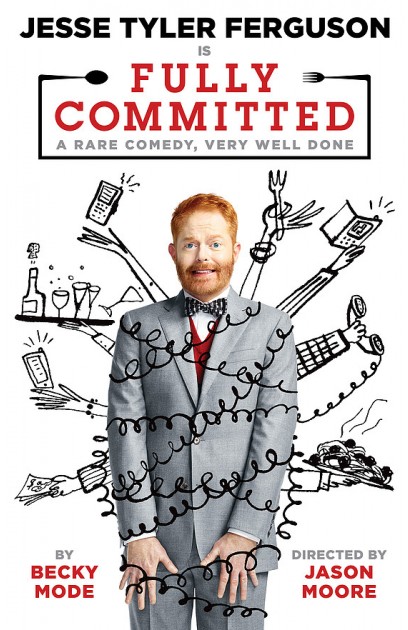 Theatre:
Lyceum
(April 02, 2016 - July 31, 2016 )
Rehearsal: March 14, 2016
Preview: April 2, 2016
Open: April 25, 2016
Close: July 31, 2016
Play - Revival - Broadway Premiere
Running Time: 1hr 30mins
You think you're having a bad day? Meet Sam. He works the red-hot reservation line at one of New York's trendiest restaurants, where the best food inspires the worst behavior. Coercion, petty threats, bribes, histrionics—a cast of desperate callers, all brought to life by one actor, will stop at nothing to land a prime reservation, or the right table in this comedy. Amid the barrage, Sam has his own problems to deal with. While juggling scheming socialites, name-dropping wannabes, fickle celebrities and egomaniacal bosses, can he still manage to look out for himself?
For The Record:
"Fully Committed" is based on characters created by Becky Mode & Mark Setlock. It had its World Premiere at the Vineyard in 1999, where it featured Mr Setlock and was directed by Nicholas Martin.
Total Gross: $7,068,657
Average Weekly Gross: $392,703
Total Attendance: 93,227
Average Weekly Attendance: 73%