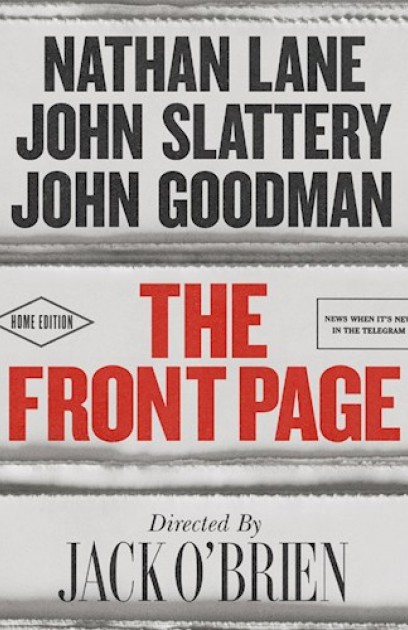 Theatre:
Broadhurst
(September 20, 2016 - )
Rehearsal: August 15, 2016
Preview: September 20, 2016
Open: October 20, 2016
Close: January 29, 2017
Running Time: 2hrs 45mins
The press room of Chicago's Criminal Courts Building is buzzing with reporters covering the story of an escaped prisoner. When star reporter Hildy Johnson accidentally discovers the runaway convict, he and his editor Walter Burns conspire to hide the man from the other reporters, while they chase the biggest scoop of their careers.
For The Record:
"The Front Page" opened in 1928 and was most recently revived in 1986, when it was directed by Jerry Zaks for Lincoln Center.
Total Gross: $22,010,333
Average Weekly Gross: $1,158,439
Total Attendance: 172,451
Average Weekly Attendance: 98%