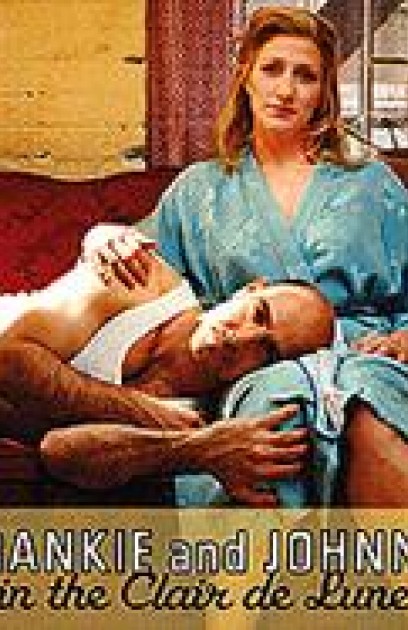 Theatre:
Belasco
(July 26, 2002 - March 09, 2003 )
Rehearsal: June 28, 2002
Preview: July 26, 2002
Open: August 8, 2002
Close: March 9, 2003
Running Time: 2hrs 20mins
"Frankie and Johnny...." focuses on two lonely, middle-aged people whose first date ends with them tumbling into bed. Johnny is certain he has found his soul mate in Frankie. She, on the other hand, is far more cautious and disinclined to jump to conclusions. As the night unfolds, they slowly begin to reveal themselves to each other as they take tentative steps towards the possible start of a new relationship.
For The Record:
The original production of "Frankie and Johnny..." opened on June 2, 1987 under the auspices of the Manhattan Theatre Club. Paul Benedict directed, and Kathy Bates & F Murray Abraham comprised the cast.
Total Gross: $11,458,493
Average Weekly Gross: $347,227
Total Attendance: 195,423
Average Weekly Attendance: 73%