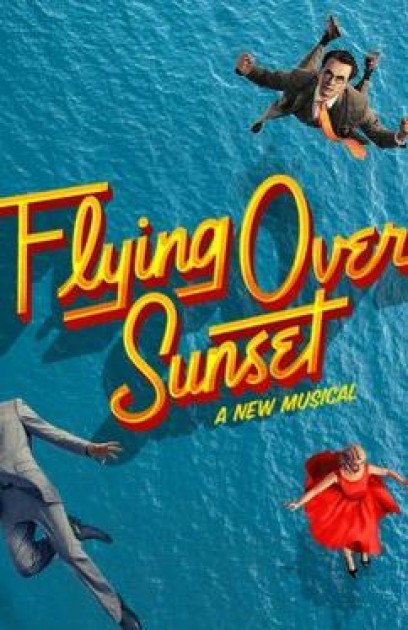 Theatre:
Vivian Beaumont
(November 11, 2021 - January 16, 2022 )
Rehearsal: October 19, 2021
Preview: November 11, 2021
Open: December 13, 2021
Close: January 16, 2022
Musical - World Premiere
Running Time: 2hrs 40mins
Set in the 1950's, "Flying Over Sunset" is a work of fiction inspired by the lives of three extraordinary and accomplished people - writer Aldous Huxley; playwright, diplomat, and congresswoman, Clare Booth Luce; and film legend Cary Grant - each of whom in real life experimented with the drug LSD. At a crossroads in their lives the three come together, and under the influence of the drug, take a trip and confront the mysteries of their lives and their world.
For The Record:
This production was originally set to close February 6, 2022, but moved up its closing amid the Omicron-COVID 19 variant surge. It was halted in Rehearsals (which began 1/30/20) due to COVID 19 health restrictions. It was originally scheduled to begin Previews on March 12, 2020 (the day performances were suspended), and Open April 16, 2020 (to 6/28).
Total Gross: $2,274,957
Average Weekly Gross: $227,496
Total Attendance: 40,067
Average Weekly Attendance: 53%