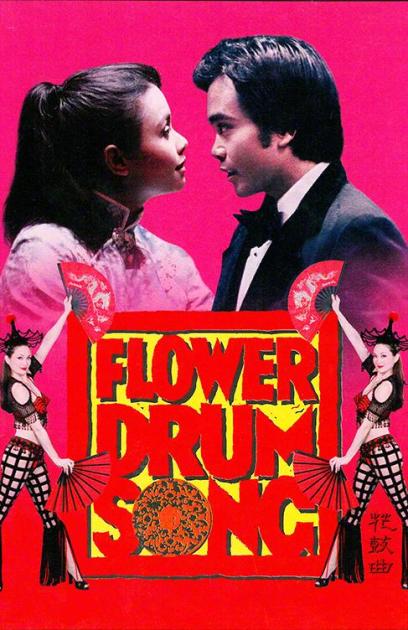 Theatre:
Virginia
(September 23, 2002 - March 16, 2003 )
Rehearsal: August 5, 2002
Preview: September 23, 2002
Open: October 17, 2002
Close: March 16, 2003
Running Time: 2hrs 35mins
"Flower Drum Song" is the Rodgers & Hammerstein musical based on the novel by C.Y. Lee which focuses on Wang Ta, who is torn between his Chinese roots and assimilation into American culture and a traditional Chinese bride brought to San Francisco to marry him and who exasperates his old-world father by chasing after an Americanized nightclub singer.
For The Record:
"Flower Drum Song" opened Dec 1, 1958 at the St James under the auspices of Rodgers & Hammerstein in assoc w/Joseph Fields. Gene Kelly directed a cast which included Miyoshi Umeki, Pat Suzuki, Juanita Hall, Keye Luke, Larry Blyden & Anita Ellis. Carol Haney was the Choreographer. This will be the first major revival of 'Flower Drum Song' since it opened on B'way. David Henry Hwang ("M Butterfly") has substantially re-written the original book for this production. This new version opened at the Mark Taper Forum in Los Angeles, CA on Oct 14, 2001 (to 1/13/02).
Total Gross: $11,264,444
Average Weekly Gross: $450,578
Total Attendance: 173,290
Average Weekly Attendance: 73%