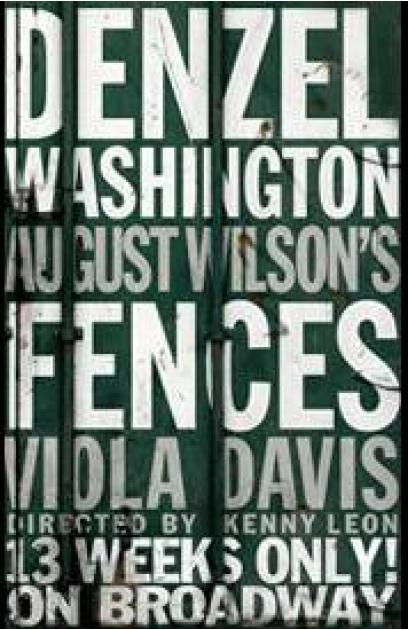 Theatre:
Cort
(April 14, 2010 - June 11, 2010 )
Rehearsal: March 8, 2010
Preview: April 13, 2010
Open: April 26, 2010
Close: June 11, 2010
Running Time: 2hrs 30mins
August Wilson's 1985 play which takes place in Pittsburgh in the 1950s and follows Troy, a former baseball player, who struggles to provide for his family.
For The Record:
"Fences" opened on B'way Mar 26, 1987 at the 46th Street (Richard Rodgers) under the aus pices of Carole Shorenstein Hays. Lloyd Richards directed a cast which featured James Earl Jones (Troy) & Mary Alice (Rose).
Total Gross: $12,908,907
Average Weekly Gross: $992,993
Total Attendance: 110,215
Average Weekly Attendance: 101%