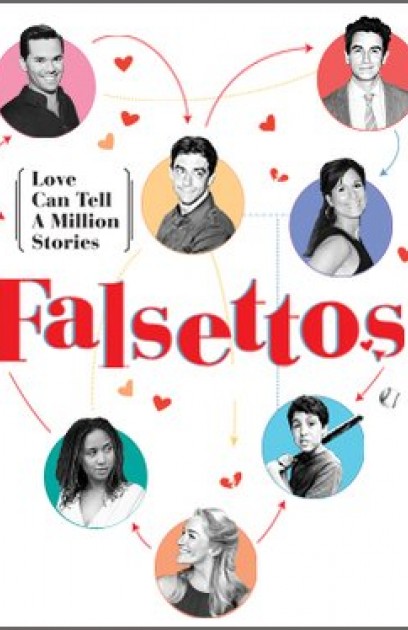 Theatre:
Walter Kerr
(September 29, 2016 - January 08, 2017 )
Rehearsal: August 10, 2016
Preview: September 29, 2016
Open: October 27, 2016
Close: January 8, 2017
Running Time: 2hrs 40mins
As Marvin struggles to create a "tight knit family" out of his eclectic array of core relationships (including his ex-wife, his new boyfriend, his adolescent son, his psychiatrist, and his neighbors) amidst a series of monumental life changes, he is forced to reckon with his own views on love, responsibility, and what it means to be a man.
For The Record:
Following productions of one-acts "In Trousers" (1979) "March of the Falsettos" (1981) and "Falsettoland" (1990) at Playwrights Horizons, "Falsettos" was created utilizing the latter two, forming a two-act musical. "Falsettos" opened on Broadway in 1992 at the John Golden under the auspices of Barry & Fran Weissler. James Lapine directed a cast which included Stephen Bogardus, Michael Rupert, Chip Zien, Carolee Carmello, Jonathan Kaplan, Heather MacRae, and Barbara Walsh.
Total Gross: $19,931,243
Average Weekly Gross: $252,294
Total Attendance: 387,283
Average Weekly Attendance: 17%