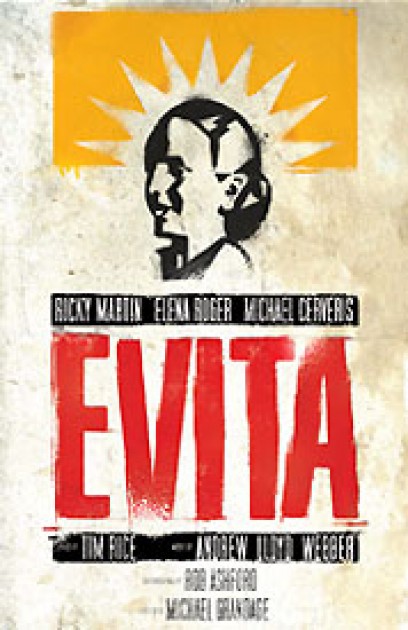 Theatre:
Marquis
(March 12, 2011 - January 26, 2013 )
Rehearsal: January 23, 2012
Preview: March 12, 2012
Open: April 5, 2012
Close: January 26, 2013
Running Time: 2hrs 15mins
Eva Peron used her beauty and charisma to rise meteorically from the slums of Argentina to the presidential mansion as First Lady. She won international acclaim and adoration from her own people as a champion of the poor, while glamour, power and greed made her the world's first major political celebrity.
For The Record:
Michael Grandage directed a production of "Evita," starring Elena Roger and choreographed by Rob Ashford, in London in 2006.
Total Gross: $52,678,175
Average Weekly Gross: $1,145,178
Total Attendance: 474,853
Average Weekly Attendance: 82%