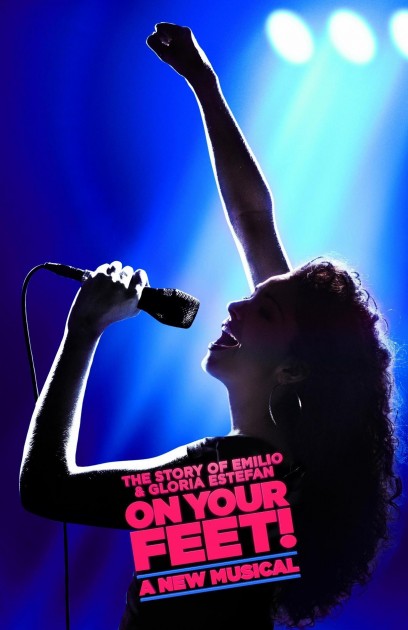 Theatre:
Marquis
(October 05, 2015 - August 20, 2017 )
Rehearsal: September 14, 2015
Preview: October 5, 2015
Open: November 5, 2015
Close: August 20, 2017
Musical - New York Premiere
Running Time: 2hrs 15mins
"On Your Feet" is the story of two people who -- through an unwavering dedication to one another and their pursuit of the American dream -- showcased their talent, their music and their heritage to the world in a remarkable rise to global superstardom. Set to Gloria Estefan's chart-topping, smash hits such as "Rhythm Is Gonna Get You, "1-2-3," "Mi Tierra," and "Conga," in addition to new music penned by Gloria and Emilio Estefan, the show will bring a new sound to Broadway and get audiences on their feet.
For The Record:
A Lab was held in NYC in November 2014, and the World Premiere played the Oriental in Chicago in the Summer of 2015.
Total Gross: $83,571,600
Average Weekly Gross: $852,771
Total Attendance: 879,193
Average Weekly Attendance: 69%