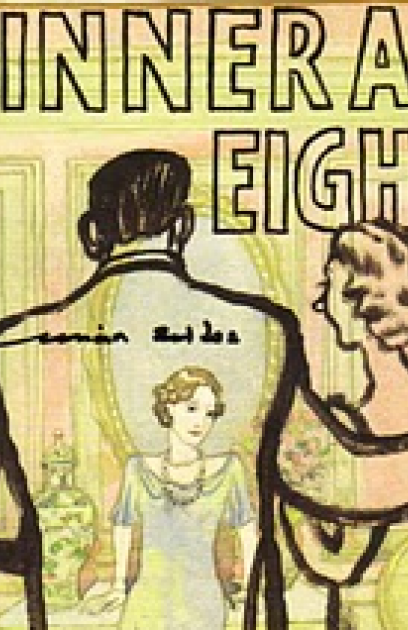 Theatre:
Vivian Beaumont
(November 23, 2002 - January 26, 2003 )
Rehearsal: October 22, 2002
Preview: November 23, 2002
Open: December 19, 2002
Close: January 26, 2003
Running Time: 3hrs 15mins
Millicent Jordan, a social butterfly arranges a dinner party that will benefit the business of her husband. Among the invited are a crooked executive, who is in the process of ruining Jordan; his wife, who is carrying on an affair with a doctor; a fading matinee idol, who has squandered his fortune on liquor and is romantically involved with the Jordan daughter; and a venerable stage actress, who since losing all her money has become a "professional guest."
For The Record:
The original production of "Dinner at Eight," opened at the Music Box on Oct 23, 1932 under the auspices of Sam H Harris. Mr Kaufman was responsible for the staging, and among the actors who played featured roles were Ann Andrews, Malcolm Duncan, Marguerite Churchill, Cesar Romero, Margaret Dale, Constance Collier, Paul Harvey, Judith Wood, Janet Fox, Conway Tearle & Samuel (Sam) Levene. Approximately 32 years later, another production of "Dinner at Eight" opened on Sept 27, 1966 at the Alvin (Neil Simon). The producers were Elliot Martin, Lester Osterman, Alan King & Walter A Hyman Ltd. Tyrone Guthrie directed a cast which featured June Havoc, Walter Pidgeon, Ruth Ford, Arlene Francis, Pamela Tiffin, Darren McGavin, Phil Leeds & Blanche Yurka.
Total Gross: $2,606,844
Average Weekly Gross: $260,684
Total Attendance: 61,990
Average Weekly Attendance: 76%