David Byrne's American Utopia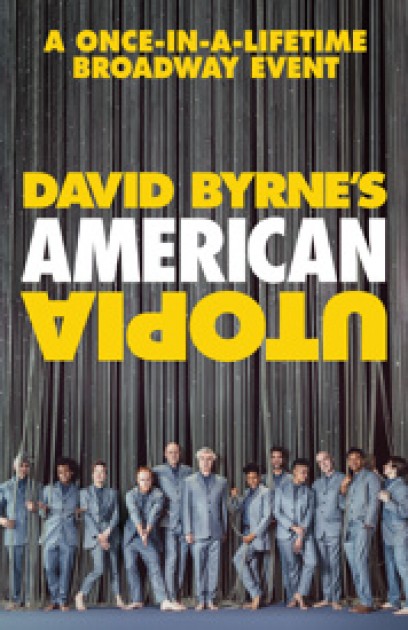 Theatre:
St James
(September 17, 2021 - )
Rehearsal: August 23, 2021
Open: September 17, 2021
Close: March 6, 2022
Running Time: 1h 40mins
Performances: Wed (8pm), Thurs (8pm), Fri (8pm), Sat (5&9pm), Sun (3pm)
A theatrical concert based on the 2018 album "American Utopia" which includes songs from American Utopia along with songs from Talking Heads and his solo career.
For The Record:
This is a return of the production that played the Hudson October 20, 2019 to February 16, 2020. It was originally slated to begin Previews on September 18, 2020 (to 1/21/21), but was delayed due to COVID-19 health restrictions.