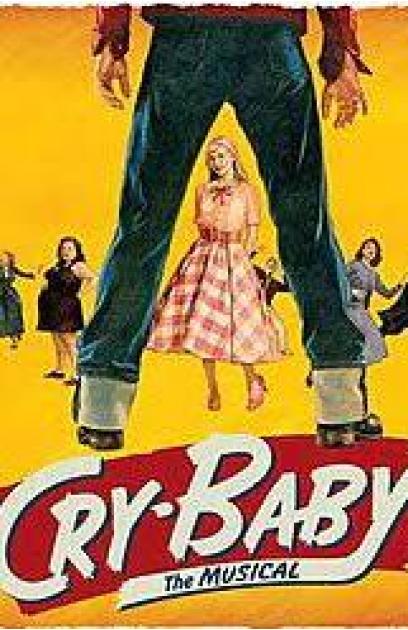 Theatre:
Marquis
(March 15, 2008 - June 22, 2008 )
Preview: March 15, 2008
Open: April 24, 2008
Close: June 22, 2008
Musical - Broadway Premiere
Running Time: 2hrs 20mins
Based on the 1990 Universal Pictures film of the same name, written and directed by John Waters. Baltimore, 1954. Everyone likes Ike, nobody likes Communism and Wade "Cry-Baby" Walker is the baddest boy in town. He's a rebel with a cause – truth, justice and the pursuit of rock 'n' roll – and when he falls for a good girl, Allison, his square little suburb rocks around the clock.
For The Record:
For the record, the cast of the film "Cry-Baby" included Johnny Depp (Wade "Cry-Baby" Walker), Amy Locane, Polly Bergen, Iggy Pop & Ricki Lake. Sidelight: "Cry-Baby" had its World Premiere at the La Jolla Playhouse (Christopher Ashley, Artistic Dir; Steven B Libman, Managing Dir) in La Jolla, CA on Nov 18, 2007.
Total Gross: $4,077,104
Average Weekly Gross: $271,807
Total Attendance: 120,932
Average Weekly Attendance: 69%