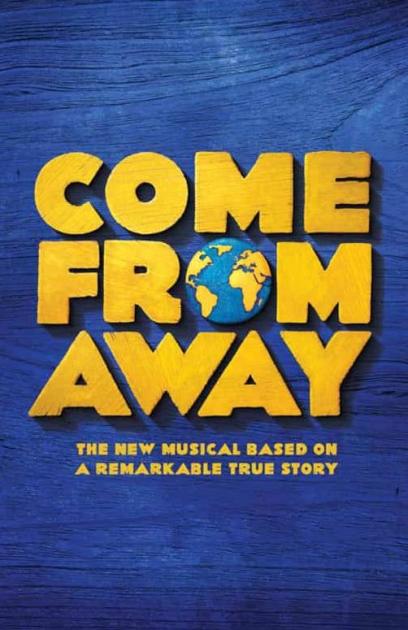 Rehearsal: February 7, 2017
Preview: February 18, 2017
Open: March 12, 2017
Musical - New York Premiere
Running Time: 1hr 40mins
Performances: Tues (7pm), Wed (2&7), Thurs (7pm), Fri (7pm), Sat (2&8pm), Sun (3pm)
Based on the true story of when the isolated town of Gander, Newfoundland played host to the world. What started as an average day in a small town turned in to an international sleep-over when 38 planes, carrying thousands of people from across the globe, were diverted to Gander on September 11, 2001.
For The Record:
This production is on hiatus, due to the COVID 19 restrictions. But it will resume performance on September 21, 2021!
"Come From Away" had its World Premiere at the La Jolla Playhouse in June 2015. It was a co-production with Seattle Rep, where it played the following November. It played Washington DC's Ford's Theatre (Sept 2 – Oct 16, 2016) and Toronto's Royal Alexandra Theatre (Nov 15 - Jan 8, 2017).
Last Week's Gross Potential: 72%
Last Week's Capacity: 100%
Total Gross to Date: $174,935,419