Colin Quinn Red State Blue State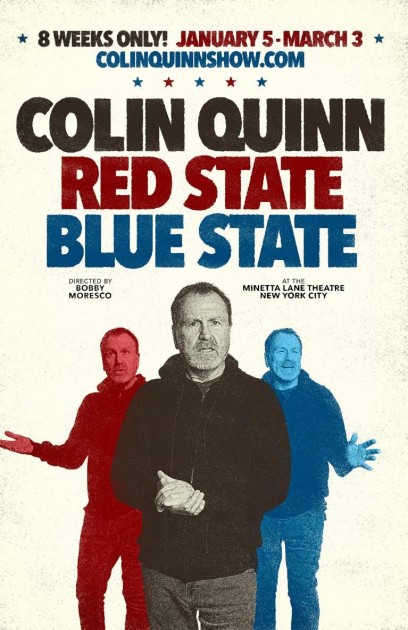 Theatre:
Minetta Lane
(January 05, 2019 - March 16, 2019 )
Rehearsal: December 10, 2018
Preview: January 5, 2019
Open: January 22, 2019
Close: March 16, 2019
Play - World Premiere
Running Time: 1hr 15mins
Colin Quinn is back and not a moment too soon. The satirical sage from Brooklyn returns with "Colin Quinn: Red State Blue State," where he lays bare the absurdities, hypocrisies and calamities on both sides of the political divide. This is no witch hunt: Colin is here to own the libs, the conservs and all of you in between.