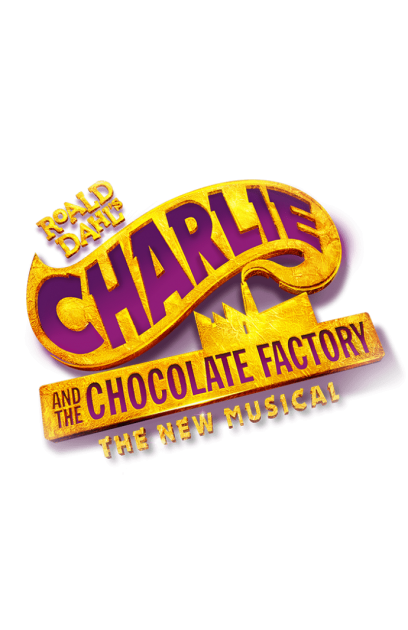 Rehearsal: August 13, 2018
Open: September 22, 2018
Willy Wonka, world famous inventor of the Everlasting Gobstopper, has just made an astonishing announcement. His marvelous—and mysterious—factory is opening its gates...to a lucky few. That includes young Charlie Bucket, whose life definitely needs sweetening. He and four other golden ticket winners will embark on a mesmerizing, life- changing journey through Wonka's world of pure imagination.
| | | |
| --- | --- | --- |
| (9/22/18 - 9/29/18) | Buffalo, NY | (Shea's PAC) |
| (10/2/18 - 10/21/18) | Chicago, IL | (Oriental Theatre - Ford Center) |
| (10/23/18 - 11/4/18) | Cincinnati, OH | (Aronoff Center - P&G) |
| (11/20/18 - 1/6/19) | Toronto, ON | (Princess of Wales) |
| (1/8/19 - 1/20/19) | Boston, MA | (Boston Opera House) |
| (1/22/19 - 1/27/19) | Baltimore, MD | (Hippodrome) |
| (2/5/19 - 2/10/19) | Providence, RI | (Providence PAC) |
| (2/12/19 - 2/17/19) | Durham, NC | (Durham Performing Arts Center) |
| (2/19/19 - 2/24/19) | Hartford, CT | (The Bushnell - Mortensen Hall) |
| (2/26/19 - 3/3/19) | Schenectady, NY | (Proctor's Theatre) |
| (3/6/19 - 3/17/19) | Minneapolis, MN | (Orpheum Theater (MN)) |
| (3/19/19 - 3/24/19) | Toledo, OH | (Stranahan Theater) |
| (3/27/19 - 4/14/19) | Los Angeles, CA | (Pantages Hollywood) |
| (4/16/19 - 5/12/19) | San Francisco, CA | (Golden Gate Theater) |
| (5/14/19 - 5/19/19) | San Diego, CA | (Civic Theatre) |
| (5/28/19 - 6/9/19) | Costa Mesa, CA | (Segerstrom Center) |
| (6/11/19 - 6/16/19) | Tempe, AZ | (ASU Gammage) |
| (6/18/19 - 6/30/19) | Las Vegas, NV | (The Smith Center ) |
| (7/9/19 - 7/28/19) | Denver, CO | (Denver Center - Buell Theatre) |
| (7/31/19 - 8/11/19) | Seattle, WA | (Paramount (WA)) |
| (8/13/19 - 8/18/19) | Portland, OR | (Keller Auditorium) |
| (8/22/19 - 8/25/19) | Dallas, TX | (AT&T PAC - McDermott) |
| (9/10/19 - 9/15/19) | Hershey, PA | (Hershey Theatre) |
| (9/17/19 - 9/22/19) | Richmond, VA | (Altria Theater) |
| (9/24/19 - 9/29/19) | Atlanta, GA | (Fox Theatre) |
| (10/1/19 - 10/6/19) | Greenville, SC | (Peace Concert Hall) |
| (10/8/19 - 10/13/19) | Tampa, FL | (Straz Center) |
| (10/19/19 - 11/3/19) | Fort Worth, TX | (Bass Hall) |
| (10/22/19 - 10/27/19) | El Paso, TX | (The Plaza Theatre) |
| (11/5/19 - 11/10/19) | Omaha, NE | (Orpheum Theater (Omaha)) |
| (11/19/19 - 11/24/19) | Tulsa, OK | (Tulsa PAC - Chapman Hall) |
| (12/3/19 - 12/8/19) | Miami, FL | (Arsht Center) |
| (12/10/19 - 12/15/19) | Charlotte, NC | (Ovens Auditorium) |
| (1/14/20 - 1/19/20) | Memphis, TN | (Orpheum Theatre (TN)) |
| (1/21/20 - 1/26/20) | Kansas City, MO | (Kauffman Center for the Performing Arts) |
| (2/11/20 - 2/16/20) | New Orleans, LA | (Saenger Theatre) |
| (2/18/20 - 3/1/20) | Detroit, MI | (Fisher Theatre) |
| (3/3/20 - 3/8/20) | Worcester, MA | (Hanover Theatre) |
| (3/10/20 - 3/15/20) | Grand Rapids, MI | (DeVos Place Performance Hall) |
| (3/17/20 - 3/29/20) | St. Louis, MO | (Fox Theatre) |
| (3/31/20 - 4/5/20) | Norfolk, VA | (Chrysler Hall) |
| (4/7/20 - 4/26/20) | Washington, DC | (National Theatre) |
| (4/28/20 - 5/3/20) | Dayton , OH | (Schuster PAC) |
| (5/5/20 - 5/10/20) | Knoxville, TN | (Tennessee) |
| (5/12/20 - 5/17/20) | Oklahoma City, OK | (Civic Center Music Hall) |
| (5/26/20 - 5/31/20) | San Antonio, TX | (Majestic Theatre) |
| (6/2/20 - 6/7/20) | Houston, TX | (Hobby Center - TUTS) |
| (6/9/20 - 6/14/20) | Nashville , TN | (Tennessee PAC) |