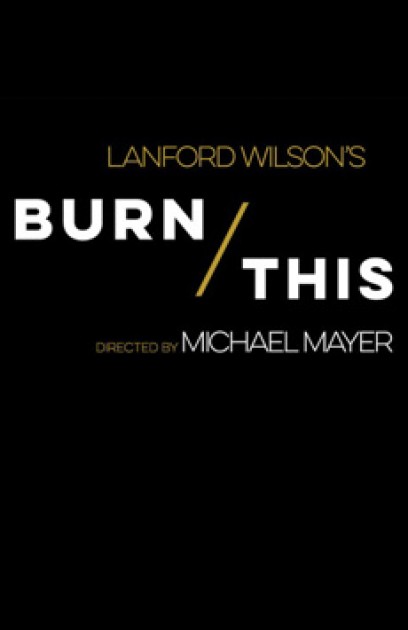 Theatre:
Hudson
(March 15, 2019 - July 14, 2019 )
Rehearsal: February 15, 2019
Preview: March 15, 2019
Open: April 16, 2019
Close: July 14, 2019
Running Time: 2hrs 30mins
When a mysterious death brings together two unlikely strangers, their explosive connection sparks a chemistry too fiery to ignore. "Burn This" is a smoldering story of love and raw attraction by one of the most vital playwrights of the modern era.
For The Record:
"Burn This" originally premiered Off-Broadway in 1987 starring John Malkovitch as Pale and Joan Allen as Anna, before transferring to Broadway in October of 1987.
Total Gross: $13,420,949
Average Weekly Gross: $745,608
Total Attendance: 117,959
Average Weekly Attendance: 92%