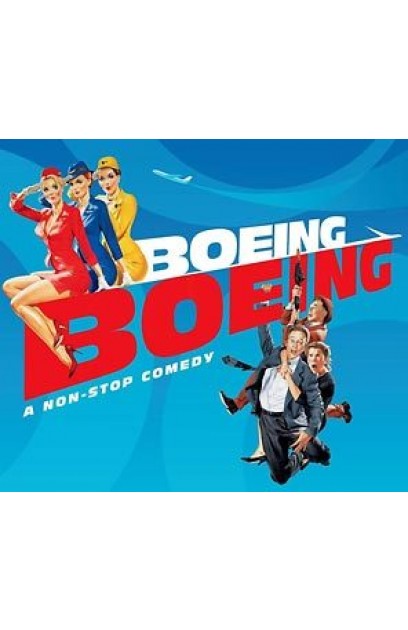 Theatre:
Longacre
(August 19, 2008 - January 04, 2009 )
Preview: August 19, 2008
Open: May 4, 2008
Close: January 4, 2009
Running Time: 2hrs 30mins
Bernard, an American playboy in swinging '60s Paris, juggles three flight-attendant fiancées — one American, one French and one Italian. With the help of airline timetables and a phenomenally efficient housekeeper, he convinces each she is his only love. But then — mon dieu! — a fast new Boeing jet puts the flight attendants on a collision course, hurtles his cunning deception toward disaster, and provides the lift-off for laugh after laugh..
For The Record:
"Boeing-Boeing" originally opened at London's Apollo Theatre in Feb 1962. It opened on B'way on Feb 1, 1965 at the Cort under the auspices of Martin Lee. Jack Minster was the director. A new production, directed by Matthew Warchus and featuring Mark Rylance, opened in London at the Comedy Theatre on Feb 3, 2007.
Total Gross: $13,951,563
Average Weekly Gross: $367,146
Total Attendance: 227,265
Average Weekly Attendance: 71%