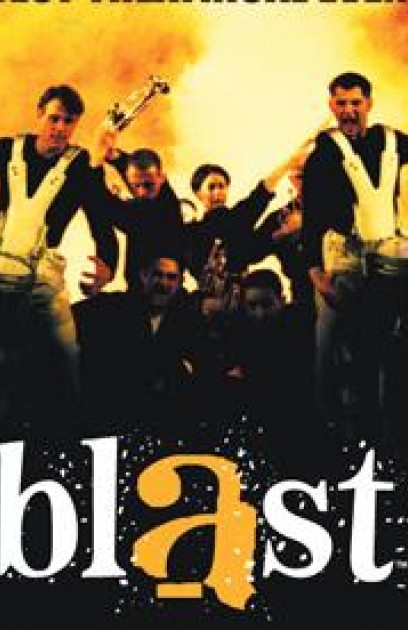 Theatre:
Broadway
(April 05, 2001 - September 23, 2001 )
Preview: April 5, 2001
Open: April 17, 2001
Close: September 23, 2001
Musical - Broadway Premiere
Running Time: 1hr 50mins
An explosive musical celebration consisting of 60 members, mostly in their early 20's, drawn from the world of outdoor drum & bugle corps. "Blast!" explores the genre of outdoor pageantry with the art of stage performance.
For The Record:
"Blast!" had its World Premiere at the Apollo Hammersmith Theatre in London on December 14th, 1999 leading to a successful 6 month run. The US Premiere took place at The Wang Theatre (now the Citi Performing Arts Center) in Boston, MA on August 23rd, 2000 embarking on a nationwide tour ending in December of that year at the Kennedy Center in Washington, DC.
Total Gross: $8,169,127
Average Weekly Gross: $326,765
Total Attendance: 203,655
Average Weekly Attendance: 62%