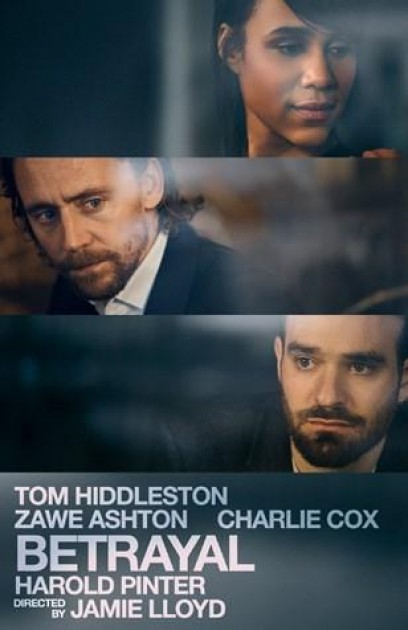 Theatre:
Bernard Jacobs
(August 14, 2019 - December 08, 2019 )
Rehearsal: August 9, 2019
Preview: August 14, 2019
Open: September 5, 2019
Close: December 8, 2019
Running Time: 1hr 30mins
"Betrayal" is the story of an illicit affair that unfolds in reverse—from the end of a marriage to the first forbidden spark.
For The Record:
This production of "Betrayal" was the culmination of Pinter at the Pinter, an unprecedented London season of Harold Pinter's work taking place over the 2018/19 season. It opened at the Pinter in March 2019.
Total Gross: $11,185,979
Average Weekly Gross: $657,999
Total Attendance: 109,936
Average Weekly Attendance: 81%