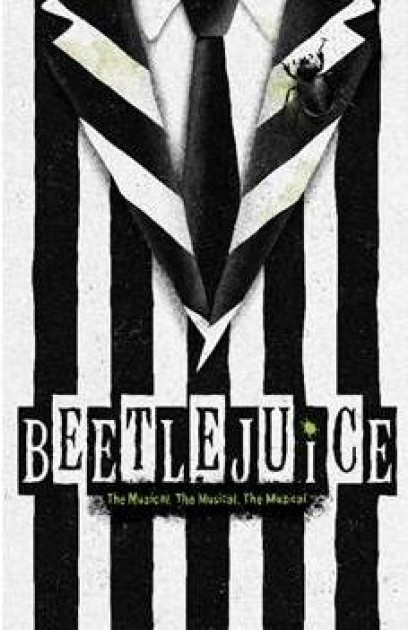 Theatre:
Winter Garden
(March 28, 2019 - June 06, 2020 )
Rehearsal: February 18, 2019
Preview: March 28, 2019
Open: April 25, 2019
Close: March 12, 2020
Musical - World Premiere
Running Time: 2hrs 40mins
"Beetlejuice" tells the story of Lydia Deetz, a strange and unusual teenager obsessed with the whole "being dead thing." Lucky for Lydia, her new house is haunted by a recently deceased couple and a degenerate demon who happens to have a thing for stripes. When Lydia calls on this ghost-with-the-most to scare away her insufferable parents, Beetlejuice comes up with the perfect plan, which involves exorcism, arranged marriages and an adorable girl scout who gets scared out of her wits. Plus singing and dancing, of course.
For The Record:
This production was suspended due to the COVID 19 restrictions, but will be re-mounted at the Marquis in 2022.
"Beetlejuice" is based on the 1988 Geffen Company film of the same name, directed by Tim Burton, with story by Micahel McDowell & Larry Wilson, and starring Michael Keaton, Alec Baldwin, Geena Davis, Jeffrey Jones, Catherine O'Hara and Winona Ryder. A 29-hour reading was held in NYC in December 2016, a Lab took place in NYC in March 2018, and the World Premiere played the National in Washington DC in November 2018.
Total Gross: $51,789,655
Average Weekly Gross: $1,035,793
Total Attendance: 539,484
Average Weekly Attendance: 93%