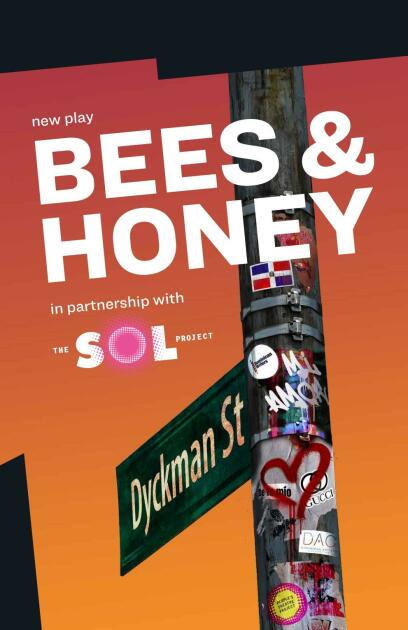 Theatre:
MCC - Frankel
(May 04, 2023 - June 11, 2023 )
Rehearsal: April 3, 2023
Preview: May 4, 2023
Open: May 22, 2023
Close: June 11, 2023
Play - World Premiere
Running Time: 2hrs
Inspired by the Juan Luis Guerra song "Como Abeja Al Panal," "Bees and Honey" is an intimate portrait of a Dominican couple's love and dreams in New York City. Manuel and Johaira met at a Washington Heights club and it was love at first sight. Now married, the ambitious young couple hopes to achieve their dreams together. Manuel's entrepreneurial spirit drives to him to expand his mechanic shop, while Johaira lands a career-defining sexual assault case that could help her make partner at her law firm.