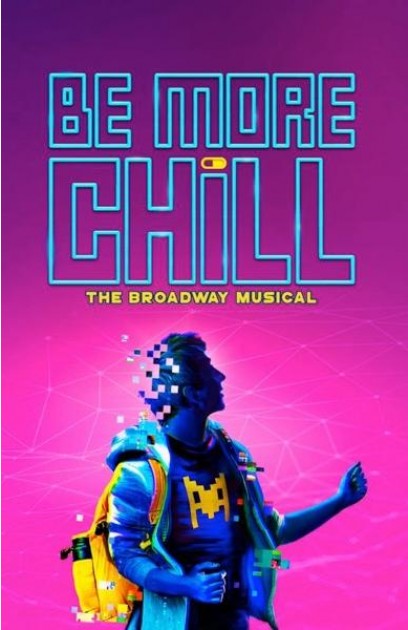 Theatre:
Lyceum
(February 13, 2019 - August 11, 2019 )
Rehearsal: January 7, 2019
Preview: February 13, 2019
Open: March 10, 2019
Close: August 11, 2019
Musical - Broadway Premiere
Running Time: 2hrs 30mins
Jeremy Heere is just your average dork trying to survive life in his suburban New Jersey high school. When he swallows a pill-sized supercomputer called The Squip that promises to bring him everything he desires most, he is transformed from complete geek to the coolest guy in class.
For The Record:
"Be More Chill" had its World Premiere in 2015 at Two River Theater in NJ. It then had its New York Premiere, Off-Broadway, at the Pershing Square Signature Center in August 2018.
Total Gross: $14,217,793
Average Weekly Gross: $546,838
Total Attendance: 151,941
Average Weekly Attendance: 83%