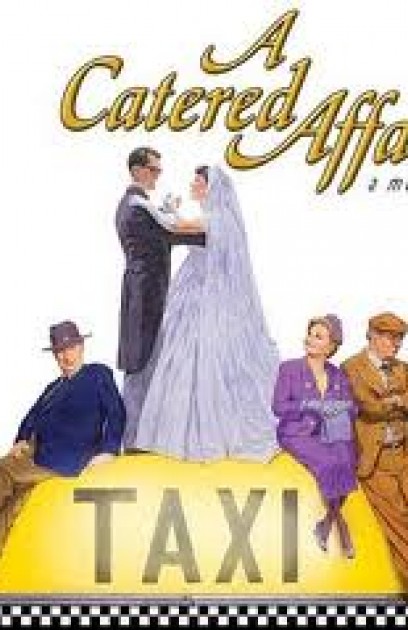 Theatre:
Walter Kerr
(March 25, 2008 - July 27, 2008 )
Rehearsal: March 10, 2008
Preview: March 25, 2008
Open: April 17, 2008
Close: July 27, 2008
Musical - Broadway Premiere
Running Time: 1hr 30mins
A new musical based on the film "The Catered Affair" by Gore Vidal and the original teleplay "A Catered Affair" by Paddy Chayefsky. "A Catered Affair" is set in the Bronx circa 1953 and reveals relationships strained to their limits when a couple must decide whether to spend their life savings on a family business or to launch their only daughter's marriage with a lavish catered affair.
For The Record:
"A Catered Affair," was written by Paddy Chayefsky as a teleplay which originally aired in 1955 as part of "The Goodyear Theatre." In 1956, a big-screen version, which was directed by Richard Brooks and featured Bette Davis, Ernest Borgnine, Debbie Reynolds & Barry Fitzgerald, was released by MGM. Gore Vidal was responsible for the screenplay. The World Premiere of "A Catered Affair" opened at the Old Globe Theatre (Louis G Spisto, CEO/Exec Producer) in San Diego, CA on Sept 30, 2007.
Total Gross: $6,453,273
Average Weekly Gross: $358,515
Total Attendance: 95,542
Average Weekly Attendance: 73%