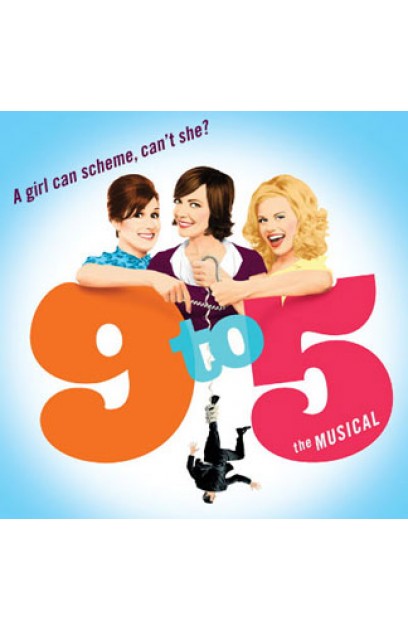 Theatre:
Marquis
(April 07, 2009 - September 06, 2009 )
Preview: April 7, 2009
Open: April 30, 2009
Close: September 6, 2009
Musical - Broadway Premiere
Running Time: 2hrs, 25mins
"9 o 5" tells the story of three unlikely friends who conspire to take control of their company and learn there's nothing they can't do -- even in a man's world. Outrageous, thought-provoking and even a little romantic, the musical is about teaming up and taking care of business... it's about getting credit and getting even. Based on the original screenplay by Patricia Resnick.
For The Record:
The film "9 to 5" was released by 20th Century Fox in 1980, and was based on a story by Patricia Resnick and directed by Colin Higgins. The cast included Dabney Coleman (Franklin Hart Jr), Jane Fonda (Judy Bernly), Dolly Parton (Doralee Rhodes) & Lily Tomlin (Violet Newstead). Ms Parton's title song for the film was nominated for an Academy Award. The World Premiere of "9 to 5" took place at the Ahmanson (Center Theater Group) in Los Angeles in Sept 2008.
Total Gross: $15,231,411
Average Weekly Gross: $692,337
Total Attendance: 218,823
Average Weekly Attendance: 80%