64th Annual Drama Desk Awards set for Sun June 2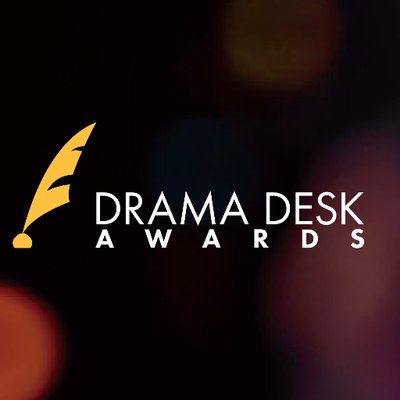 Broadway Brands, publisher of Broadway News and Broadway Briefing, and the Drama Desk have jointly announced that Broadway Brands will present the Drama Desk Awards beginning with the upcoming 2019 ceremony. The 64
th

annual event will take place on Sun June 2 at 8:00 PM

at

The Town Hall

.

The cut-off for nominations will be April 24. Nominations will be announced April 25. Joey Parnes Productions
will produce the ceremony, as it has since 2012 and Matt Britten, Broadway Brands CEO, will serve as executive producer. Following the 2019 ceremony, Broadway Brands will explore future enhancements for the event, including negotiating a new television/streaming deal for the Drama Desk Awards, beginning with the 2020 ceremony.
The annual Drama
Desk Awards honor outstanding achievement by professional theater artists on Broadway, Off-Broadway and Off-Off Broadway. The Drama Desk Awards are voted on and bestowed by theater critics, journalists, editors, publishers and broadcasters covering theater. The Drama Desk Awards reflect enthusiasm for all aspects of New York's professional theater.
The 2018-2019 Drama Desk Nominating Committee is composed of: Martha Wade Steketee, Chair: Linda Buchwald, Peter Filichia, Helen Shaw, Jose Solís, Zachary Stewart, Doug Strassler & Charles Wright. Press contact: Scott Klein/Keith Sherman & Associates (212/764-7900)...