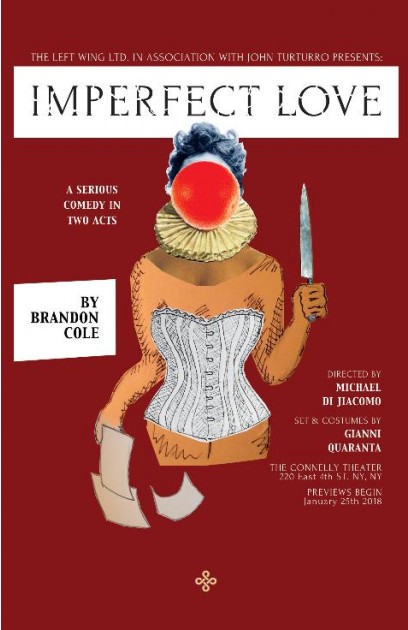 Theatre:
Connelly Theater
(January 25, 2018 - February 25, 2018 )
Rehearsal: December 18, 2017
Preview: January 25, 2018
Open: February 4, 2018
Close: February 25, 2018
Play - World Premiere
Running Time: 1hr 45mins
A story of love and betrayal set just over 100 years ago, Imperfect Love centers on the volatile relationship between leading actress Eleonora Della Rosa and her playwright lover Gabriele Torrisi. They, along with a classically trained actor (Domenica) and two Comedia dell'Arte clowns (Beppo and Marco), are artists at the crossroads of a theatrical epoch. As they work diligently to salvage their current production, the troupe grapples with changing times and evolving tastes as the psychological realism of Ibsen and Strindberg grow in popularity.