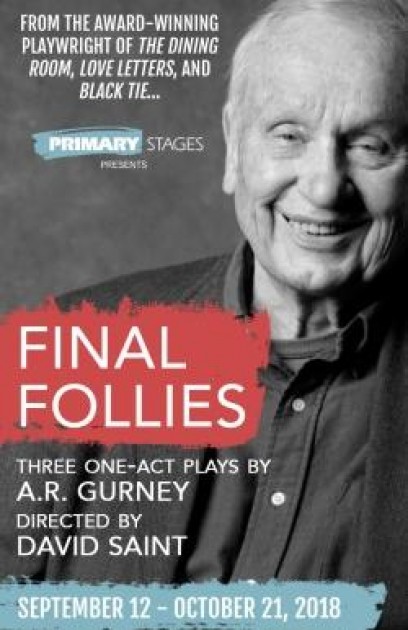 Theatre:
Primary Stages
(September 12, 2018 - October 21, 2018 )
Rehearsal: August 14, 2018
Preview: September 12, 2018
Open: October 2, 2018
Close: October 21, 2018
Running Time: 2hrs 10mins
Three one-act plays by A.R. Gurney. "The Love Course," an observation of the culminating meeting of an undergraduate romantic literature course, co-taught by two of academia's most eccentric professors; "The Rape of Bunny Stuntz," an enigmatic story of an overburdened woman anxiously trying to keep her personal life from the throes of chaos while leading a rowdy community meeting; and the titular "Final Follies," the last chapter in Gurney's oeuvre of short plays examining WASP life in America.