Industry Reading of LUNCH AT AUDREY'S set for 9/29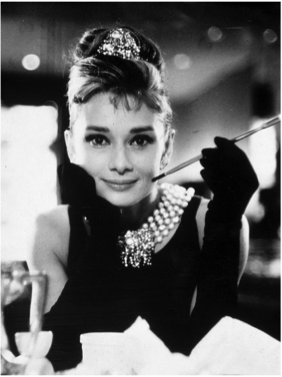 An industry reading of the new play
LUNCH AT AUDREY'S
will take place on Thurs Sept 29
th
at 3pm at the
Linney
at
Signature Theatre Company
(480 W. 42
nd
St).
"Lunch at Audrey's"
is written by
Jarlath Barsanti-Jacobs
and directed by
Kristen Coury
. The play had a reading previously at the Gulfshore Playhouse (Naples, FL). The reading will feature
Claire Brownell, Vanessa Morosco
and
Stephen Stocking
. Step back into 1960 and join Audrey Hepburn in her famed Switzerland chalet. The anticipated lunch guests are Sophia Loren and Carlo Ponti, but with the snow storm raging outside, will it be possible? Amid fears about her pregnancy, her husband's fidelity and her reservations about playing a call girl in Breakfast At Tiffany's, 30-year-old Audrey shares her thoughts on her career, her life, and her hopes for her future. Gathered from true events, this imagined afternoon allows us a glimpse into the private life of one of history's most iconic stars. Theatre professionals who wish to attend and for more information contact:
LunchAtAudreys@gmail.com
. Press contact: Logan Metzler/Keith Sherman & Assoc (212/764-7900)...