Standing Room Capital Launches New Investing Platform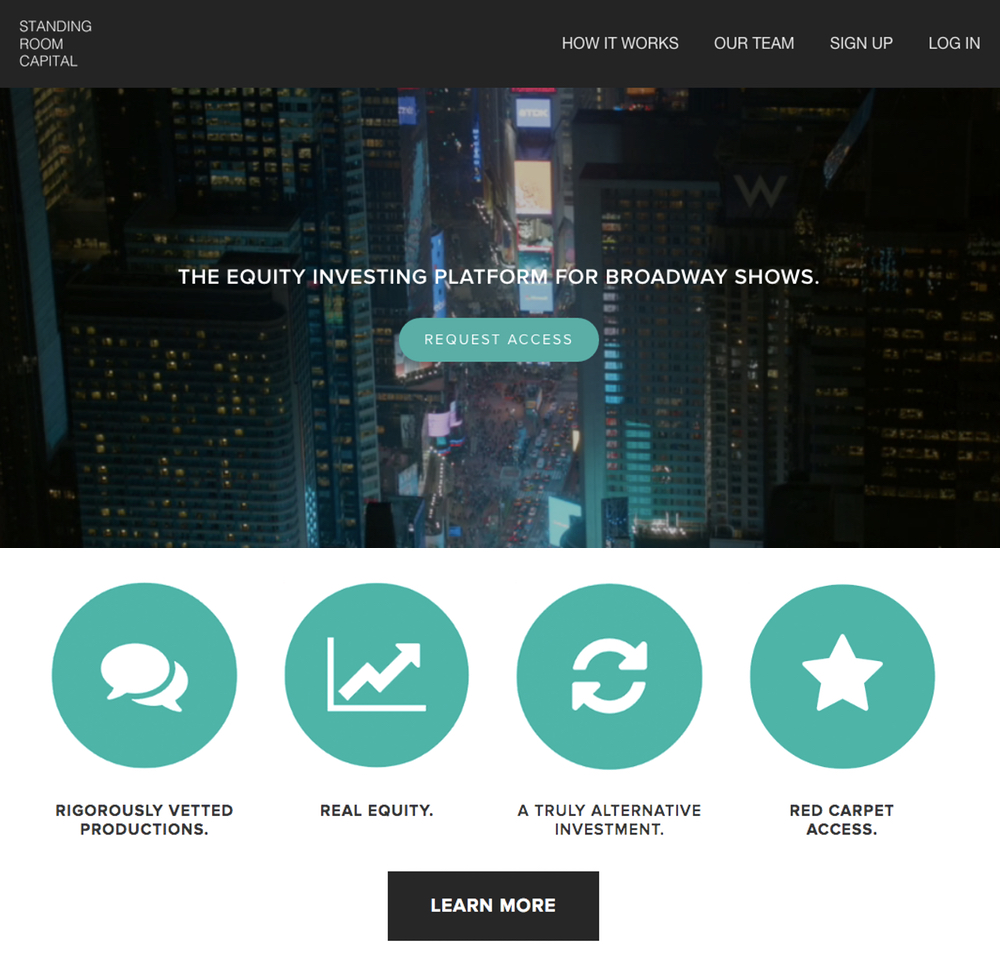 Standing Room Capital
, a private online membership platform allowing individuals to invest as little as $2,500 in theatrical productions, has officially launched in partnership with SEC-registered broker-dealer
WealthForge
.
Standing Room
is run independently of any producer, allowing the platform to vet and curate investment offerings, which will include both Broadway and touring productions. The first offering on the site is now live for approved members. Standing Room was founded by
Corey Schwitz
and
Stephen Santore
, who first worked together at SpotCo, an advertising agency for Broadway shows.
Standing Room
, which has already seen more than 500 potential investors sign up, is partnering with
Wealthforge, LLC
, an SEC-registered broker-dealer. The JOBS Act, signed into law in 2012, allows certain offerings to be solicited to the general public, including through online platforms. Currently, investments through Standing Room are only open to accredited investors, defined as individuals who make an annual income of $200,000 or more, $300,000 combined with a spouse, or alternatively have a net worth of over $1 million. For more information, please visit
StandingRoomCap.com
. Press contact: O&M Co (212/695-7400)...