Nathan Lane Will Recieve New Dramatists Distinguished Achievement Award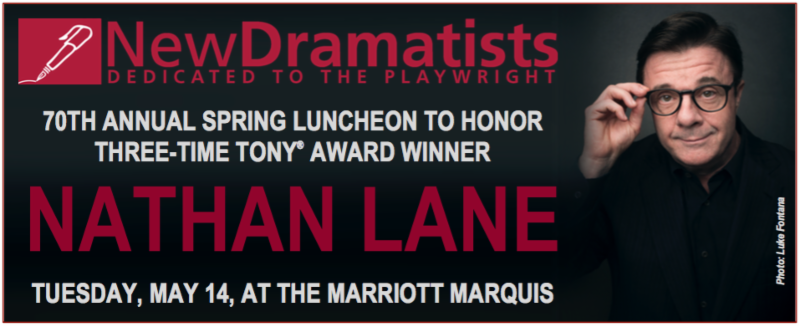 New Dramatists
will honor Nathan Lane, with its 2019 Distinguished Achievement Award at its 70th Annual Spring Luncheon Tribute on Tues May 14th.
Each year, New Dramatists salutes individuals who have made an outstanding artistic contribution to the theatre community. The luncheon will take place at the New York Marriott Marquis (1535 B'way) beginning with a champagne reception at 11:15 AM and ending promptly at 2:30 PM. For tickets, visit
newdramatists.org/luncheon
. Press contact: Brett Oberman/Keith Sherman & Associates (212/764-7900)...