Abingdon Theatre Company's 2018 Gala will Honor Donna Murphy and feature perf of "Closer than Ever"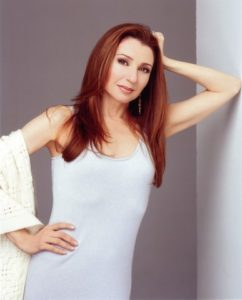 Abingdon Theatre Company
(Tony Speciale, Artistic Director;

Denise Dickens, Producing Director

) will launch their 26th season with a special one-night-only gala event on Mon Oct 22 at The Edison Ballroom.
The evening honors Donna Murphy. The event will begin at 6:00 PM with a cocktail reception, dinner, honoree tribute and live auction, followed by an all-star concert performance of Richard Maltby, Jr. and David Shire's award-winning musical revue Closer Than Ever. The casting is too be announced.
"Closer Than Ever"
will feature choreography by Deidre Goodwin, musical direction by Kevin David Thomas, and direction by Chad Austin. Both Individual Gala tickets and performance-only tickets are available at
abingdontheatre.org. Press contact: Brett Oberman/Keith Sherman & Associates (212/764-7900)...