Goodspeed will Honor Sue Frost at 2018 Gala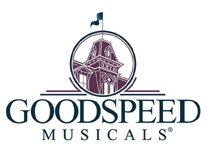 On Sat June 9

Goodspeed

will hold a celebration of Sue Frost and her commitment to new musicals including special entertainment and the presentation of the Goodspeed Award for Outstanding Contribution to Musical Theatre. The Gala will take place at The Riverhouse in Haddam, CT. The evening will begin at 6:00 PM with a VIP reception followed by a cocktail party and silent auction at 6:30 PM ending with a d

inner, live auction and special entertainment beginning at 7:30 PM. For more information, please visit www. goodspeed.org. Press contact: Elisa Hale/Goodspeed (860/873-8664 x323)...